This is from:  https://blog.avast.com/ransomware-that-infected-telefonica-and-nhs-hospitals-is-spreading-aggressively-with-over-50000-attacks-so-far-today
THIS LOOKS LIKE A BIG ATTACK
Here's the article:  
We have observed a massive peak in WanaCrypt0r 2.0 (aka WCry) ransomware attacks today, with more than 57,000 detections, so far. According to our data, the ransomware is mainly being targeted to Russia, Ukraine and Taiwan, but the ransomware has successfully infected major institutions, like hospitals across England and Spanish telecommunications company, Telefonica.
Below is a map showing the countries being targeted most by WanaCrpytor 2.0: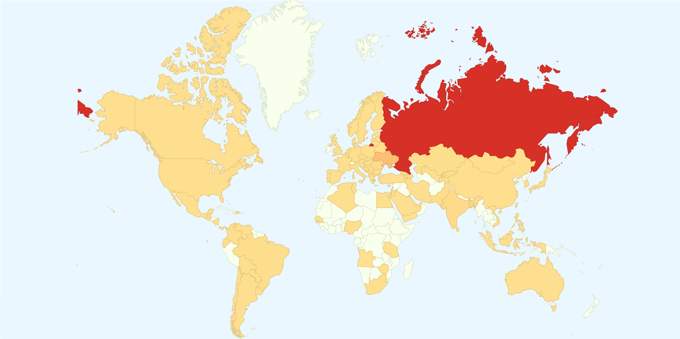 We saw the first version of WanaCrypt0r in February and now the ransomware is available in 28 different languages, from languages like Bulgarian to Vietnamese. Today at 8 am CET, we noticed an increase in activity of this strain, which quickly escalated into a massive spreading, beginning at 10 am.
CLICK HERE FOR THE COMPLETE ARTICLE
https://blog.avast.com/ransomware-that-infected-telefonica-and-nhs-hospitals-is-spreading-aggressively-with-over-50000-attacks-so-far-today